Russell Westbrook posted on his twitter earlier
Today August 15th marks the day that Nipsey Hussle would've turned 34 years old. Nipsey was an entrepreneur and entertainer who made his claim to fame in the music industry as a rapper/mogul. However, his entertainment career often overshadowed his philanthropic and community activism.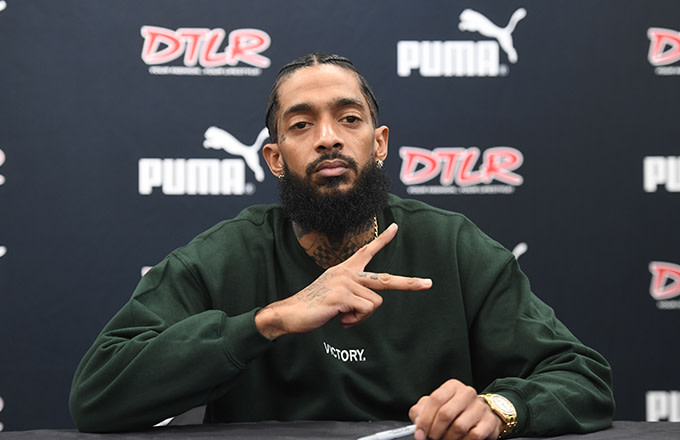 Former NBA MVP Russell Westbrook was a good friend of Nip as they both grew up in the Los Angeles area. Following the untimely death of the rapper on March 31st, 2019 the NBA point guard decided to honor his slain friends legacy and connection as a rolling 60's Crips by putting up a triple-double stat line of 20 points, 20 rebounds, and 21 assists.
Russ is a stat monster being the only NBA player to average a triple double since Oscar Robinson during the 1961-1962 season. He hasn't slowed down at all and has averaged a triple double for three straight seasons going back to 2016. But not all triple doubles are created equally. On a night against the Los Angeles Lakers (my favorite team), Westbrook aligned his name with another NBA Titan and Laker Legend Wilt Chamberlin. In 1968 Chamberlin scored 22 points, 25 rebounds, and 21 assists against the pistons. Many thought another 20,20,20 triple-double would never be recorded again. But for Russell Westbrook whose foundation's catch phrase is "Why Not", when he accomplished the feat he said loudly "That's for my Nigga, THAT'S FOR NIPSEY!"
It's my belief that you must learn to accept the bad with the good to be truly appreciative of any situation. Nipsey's death is still hard to process as a fan of his music, an admirer of his business practices, and someone who's thankful for his impact on Hip-Hop culture. On the flip side the same death served as the fuel for Westbrook to create my favorite sports moment of 2018-2019 and record a 20, 20, 20 triple-double for the Rolling 60's set in honor of the late Great Nipsey Hussle.
THE MARATHON CONTINUES